I occasionally peruse the website of the pop artist
Brandon Bird
because his drawings and paintings of
celebrities
are really
damn funny
. His work is
absurd
satire
, and I get a kick out of it. Well, I just stopped by again for the first time in months and found something that has, perhaps, an unintentionally serious streak. At the very least it speaks an unfortunate truth while also being funny.
In an illustration called "Evolution of the Leading Man," Bird captures not just the decline of the stature of movie leading men from Cary Grant to today, but of the overall decline into naturalism of art in general. (click image for full size)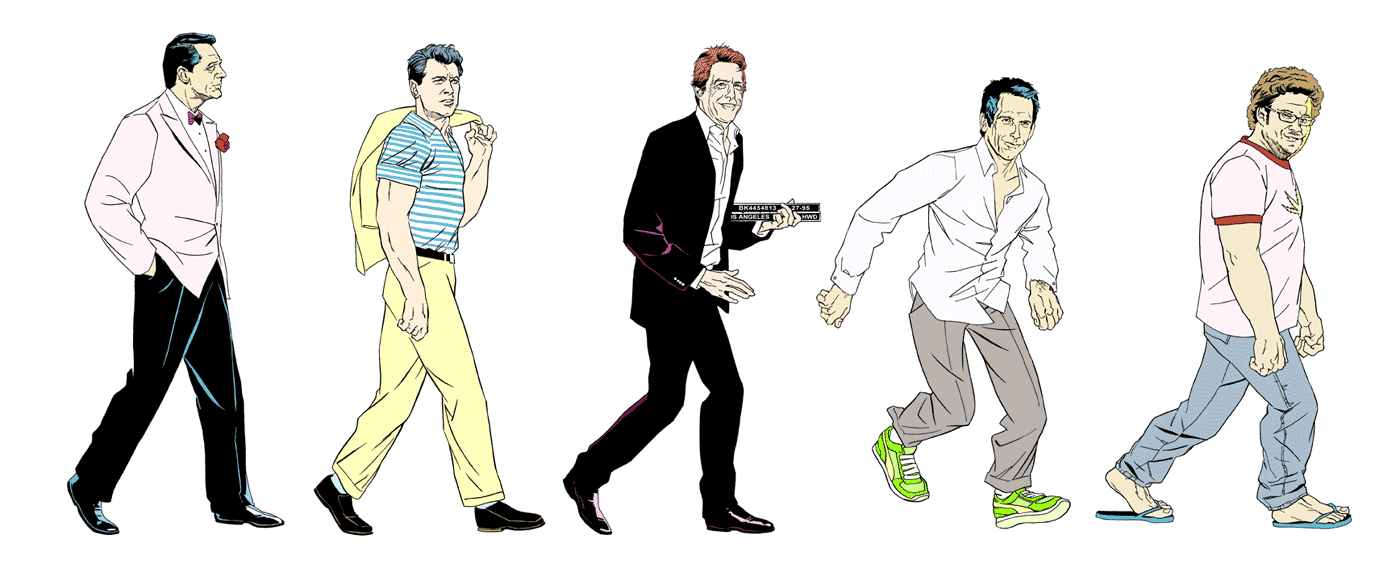 I think this is one of the reasons for the popularity of superhero movies. When the only options for leading men are fat, messy stoners on the one hand, and fantastical if often morally ambiguous superheros on the other, a lot of people are drawn to the latter if only to see the depiction of someone larger than life. We'll know things are getting better when we can reverse the regression and bring back romantic realism in movies, with new Cary Grants and Katherine Hepburns.